Aude Dalie Bouagnon, PhD
UCSF Medical Student
Aude Dalie Bouagnon is the daughter of immigrants from France and Cote D'Ivoire. She attended Grinnell College in Iowa and graduated with honors in Biological Chemistry. Inspired by the potential of advancing human health and medicine through discoveries in the basic sciences, she completed her PhD in the Biomedical Sciences at UCSF under the mentorship of Kaveh Ashrafi. Her research interests revolve around understanding the metabolic, nutritional and environmental contributions to health and disease. Her doctoral work investigated the mechanisms by which gut-derived metabolites influence neuronal serotonin circuits to regulate behavior in C. elegans. Her work has been supported by the Amgen Scholars Program, NIGMS IMSD Fellowship, National Science Foundation Graduate Research Fellowship, Hillblom Graduate Fellowship for Aging Research and a Richard Allen Williams Scholarship. During her graduate training, Aude traveled to Cote D'Ivoire and was confronted with the stark inequities in health access and the burden of preventable diseases within her ancestral community. She since has been committed to health equity and is currently a second-year medical student at UCSF. As a scientist-physician, she dreams of translating scientific advances into public health, policy and educational interventions that benefit the most vulnerable individuals and communities around the world.
Lynda Boyer-Chu, RN, MPH, NCSN
Nationally Certified School Nurse, Wellness Center Nurse/Tobacco Use Prevention Nurse-Liaison, George Washington High School, San Francisco Unified School District
 (Bio Pending)
Jeffrey Chiu
Vice President of Human Resources, UCSF Health
Jeffrey is responsible for driving strategic and operational human resources initiatives to carry out UCSF Health's mission, vision and goals. He oversees talent acquisition, compensation, onboarding and HR operations, employee and labor relations, benefits and leave of absence administration, human resource information systems, occupational health services, workers' compensation, ergonomics and disability management, outreach and diversity, workforce planning and contingent/temporary labor.
In his 18 years working in human resources at UCSF, Jeffrey has held many different roles with increasing responsibility moving from an individual contributor to supervisor, to manager, up to his current role as the executive leader. He began his career as a temporary Recruiting Assistant with UCSF Stanford Health Care, was hired as a permanent employee within a few months, and has been with the organization through its transition from UCSF Stanford Health Care to UCSF Medical Center to UCSF Health.
Jeffrey grew up in New Jersey and attended Rutgers University, receiving bachelor's degrees in Marketing and Psychology and a master's degree in human resources management.
Charles M. Collins
Former President and Chief Executive Officer of the YMCA of San Francisco
Charles M. Collins is the former President and Chief Executive Officer of the YMCA of San Francisco.  The 2030 Vision of the YMCA of San Francisco is, "With youth as our foundation, our vision is to engage and empower humanity to cultivate equity, well-being and planetary stewardship throughout our community, and the world."
From 1983 to 2002, Mr. Collins was President and Chairman of WDG Ventures, Inc., and its affiliated companies which are engaged in the investment and development of commercial and residential real estate. Among the signature development projects completed during Collins' tenure were The Metreon and the Four Seasons Hotel and Condominiums.
Mr. Collins has practiced law and was a former Deputy Secretary of the Business, Transportation and Housing Agency for the State of California.  He also has an extensive city planning background and direct a comprehensive study for the City and County of San Francisco incorporating economic and fiscal considerations, land use planning, transportation systems, and housing requirements resulting in the Downtown Plan for the City and County of San Francisco.
Mr. Collins serves on the San Francisco Arts Commission, is the former co-Chair of the ShapeUp SF Coalition, a board member of the San Francisco Museum of Modern Art and former trustee of Williams College, the San Francisco State University Foundation and the Sterling and Francine Clark Art Institute.
Mr. Collins received his Bachelor of Arts with honors from Williams College, Master of City Planning from the Massachusetts Institute of Technology, and Juris Doctor from the Harvard Law School. Under a fellowship from the Thomas J. Watson Foundation, he was awarded a Diploma from the Athens Center of Ekistics in Athens, Greece. Upon completion of M.I.T, he was named the outstanding graduate student in the Department Urban Studies and Planning.  He received the Bicentennial Medal from Williams College in 1999 and was a recipient of the 2019 Silver SPUR Award.
Mr. Collins is the author of The African Americans, Viking-Studio Books 1993 (paper 1995) and senior editor of A Day in the Life of Africa, The Tides Foundation and Penguin, 2002.
Sam Dennison
(Pronouns: Sam is my favorite, then they/them, and if you must, the others work well too)
Yes, educator, artist, advocate, and resident of the Tenderloin District of San Francisco. Living in the Tenderloin where creativity is an act of defiance for low and no income people, I am inspired to ask complex questions and to accept ambiguous approaches to those questions. My neighbors in the Tenderloin teach me by their acts of generosity that if another person is struggling to communicate with a doctor, nurse, or case worker, there are a dozen others who have given up trying; and that the gifts of a tech company CEO are no more and no less valuable than the generosity of someone living on the sidewalk.
I came into partnership with the Center for Community Engagement because I know that UCSF takes these questions to heart. I hope that I can serve UCSF as a friend, an interlocutor, and a partner. We know, you and I, that there are no final answers to the questions of equity and health, justice and wellbeing. And, yes, we know that these questions will bring us into conflict as often as they bring us into collaboration. Even so we know that together we can learn to speak more plainly of our fears and unlearn the assumptions we make about each other's wellbeing and health.
I also promise you this: I will ask that we begin every meeting with a poem, for poetry is strength and vision and creativity. Poetry is something we all need to do the work we are called to do.
Saeeda Hafiz
Wellness Policy Project Manager, School Health Programs, San Francisco Unified School District
Saeeda Hafiz is the Wellness Policy Project Manager for the San Francisco Unified School District (SFUSD).  As the Wellness Policy Manager, she is responsible for Implementing a framework to actively promote an environment that encourages and supports students, staff, families, and communities to make healthy choices.  SFUSD's Wellness Policy vision is to make the healthy choice the easy and most-desirable choice; especially seen through an equity lens, where San Francisco's public schools become premiere wellness hubs for the students and their families inspired by the CDC's Whole School, Whole Community, Whole Child (WSCC) model.
Saeeda received a BBA from Temple University along with certifications from Sivananda Yoga Vedanta Center and the Natural Gourmet Institute. She is also a yoga instructor and holistic health educator. She focuses on sharing her knowledge of physical and mental wellness with diverse groups. Saeeda is the author of The Healing: One Woman's Journey from Poverty to Inner Riches published by Parallax Press. A memoir focusing on breaking the cycle of poverty and violence through radical self-care.
Saidah Leatutufu-Burch, Ed. D.
Director, Dream Keeper Initiative, San Francisco Human Rights Commission Office of the Mayor
Dr. Saidah Leatutufu-Burch (Dr. Sai) serves as the inaugural Director of the Dream Keeper Initiative, an intergenerational effort to ensure San Francisco's diverse Black communities are experiencing joy, feelings of safety, advancing educationally and economically, and are holistically healthy and thriving. Dr. Sai possesses adept knowledge in systems alignment and program development, applies innovative planning and analytical skills to improve programmatic outcomes, and has a successful history of building strategic partnerships with key stakeholders.
Dr. Sai earned a Bachelor's of Arts degree in Politics from the University of San Francisco, a Master's in Public Administration from San Francisco State University, and a Doctor of Education degree in Organizational Change and Leadership from the University of Southern California. Her residency in Bayview Hunter's Point and her exposure to systemic inequities in communities of color catalyzed her passion for initiating change in underrepresented neighborhoods and historically oppressed communities. Dr. Sai is passionate about preserving the life and culture of the neighborhood that raised her and surrounding areas.
Monique LeSarre, PsyD
Executive Director, Rafiki Coalition for Health and Wellness
Monique LeSarre is a proud San Francisco resident, and prides herself on her community service, known as Dr. Mo in the community, Dr. LeSarre is Executive Director of Rafiki Coalition, an agency that focuses on reducing Health Disparities and Increasing Wellness in San Francisco's Black community. She also teaches at California Institute of Integral Studies, and gives workshops, trainings, and keynotes locally and Nationally. She is a proud member of UCSF's Center for Community Engagement's Anchor Institution work and a community partner and advisor on multiple projects within UCSF.
Douglas M. Parrish
President and CEO of Red Dipper, Inc., Vice President of SF African American Chamber of Commerce
Doug is an executive with extensive experience in corporate development in entrepreneurial companies. He began his career as a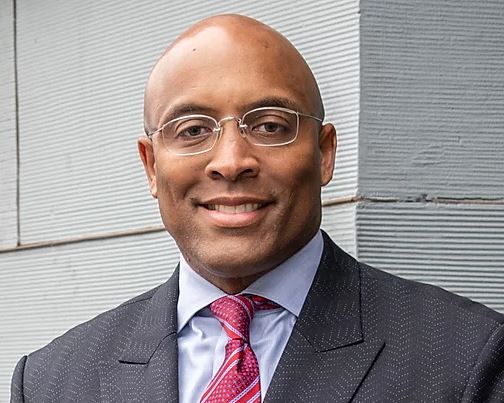 professional football player as a 7th round draft pick to the NFL's New York Jets. He also spent five years playing in the Canadian Football League and won the coveted Grey Cup Championship with the Edmonton Eskimos! Today, he is committed to contributing back to his community, and previously served as the first VP of the San Francisco African American Chamber of Commerce. He also serves on the University of California Small & Diverse Business Advisory Council. Doug holds a Bachelor's Degree from the University of California at Berkeley.
Victor Rubin, PhD
Vice President for Research at PolicyLink
Victor Rubin is Vice President for Research at PolicyLink, a national nonprofit institute for policy change.  He has been an urban planning researcher, teacher, and consultant for more than 30 years.  He has been leading local engagements on inclusive economic development strategies in Detroit, Baltimore, and several other cities, and written about these strategies most recently in "Equitable and Inclusive Growth Strategies for American Cities," a chapter in Shared Prosperity in America's Communities (S. Wachter and L. Ding, editors, University of Pennsylvania Press, 2016).  He is a member of the American Institute of Architects' Design and Health Leadership Group, the Health and Wellness Advisory Committee of the National Park and Recreation Association, the National Advisory Committee for the RWJF Interdisciplinary Research Leaders Fellowship Program, and the California Planning Roundtable. Victor joined PolicyLink in 2000 after serving as Director of the HUD Office of University Partnerships. He was formerly Adjunct Associate Professor of City and Regional Planning at the University of California, Berkeley, the department where he earned his MCP and Ph.D. He lives in Oakland, a city whose virtues he has appreciated and on whose behalf he has volunteered for more than three decades.
Shay Strachan
Vice President Strategy, UCSF Health & Chief Strategy Officer, UCSF Health Affiliate Network at UCSF Medical Center
 (Bio Pending)
Eunice Stephens
Associate Dean and Chief of Staff, UCSF School of Dentistry
Eunice Stephens is Associate Dean and Chief of Staff for the UCSF School of Dentistry.  In her role, she serves as a strategic adviser to the dean and leads key initiatives in support of the school's operational and strategic priorities. Eunice's role encompasses planning and strategic growth, short and long range policy development, communications and high-level program development and execution.
Eunice has provided over 25 years of service to UCSF and was recognized with the UCSF Great People Award in 2013 and the Chancellor's Award for Exceptional University Management in 2016.  Prior to her current role, she served as Executive Director of Clinical Research Operations and Administration for UCSF Health and Executive Director of the Office of Clinical Research, which supports UCSF's portfolio of approximately 3,500 clinical trials and the many thousands of patients who are associated with them.
Her earlier work at UCSF was in various departments including the Clinical and Translational Science Institute (CTSI), the Department of Anthropology, History & Social Medicine, the Osher Center for Integrative Medicine, and the Center for AIDS Prevention Studies (CAPS).  Throughout all of her roles at UCSF, her mission has been to provide efficient, reliable, and effective operational and strategic support that improves patients' lives and enables faculty and staff to thrive.
Marie Sturgell
Real Estate Consultant, REMAX Prestigious Properties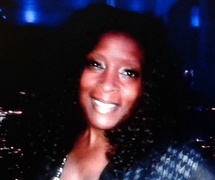 Marie Sturgell is a real estate consultant whose mission is to help individuals achieve bridging the wealth legacy gap through homeownership. Marie's passion is educating the communties that she serves by changing the narrative through STEM education and financial literacy. Marie is the proud parent of a son and daughter - both college graduates, ages 22 and 31. She currently resides in San Francisco CA.
Shannon Turner
Controller, UCSF
(Bio Pending)
Donald Woodson, MA
Director, Center for Science, Education & Outreach, Office of Diversity and Outreach, UCSF
Don Woodson is director of UCSF's Center for Science Education and Outreach. Since 1999, the CSEO has provided programs and services to K-16 students, parents, and schools that lead to student academic success, increased college-going rates, and exploration of various STEM careers. In 2016, Don was recognized with a Chancellor Award for Exceptional University Service.
Judy Young, MPH
Executive Director, UCSF National Center of Excellence in Women's Health; Co-Director, UCSF Black Women's Health & Livelihood Initiative; Co-Founder, Oakland Mutual Aid Collective
 (Bio Pending)
Cynthia V. Zarate, MS
Director, Office of Education and Instructional Services (OEIS), UCSF School of Pharmacy
(Bio Pending)
Ex-officio Council Members
Jess Ghannam, PhD
Clinical Professor of Psychiatry and Global Health Sciences, UCSF School of Medicine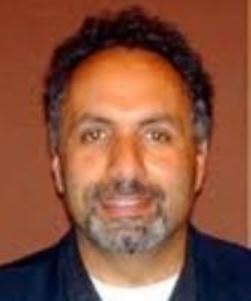 Dr. Jess Ghannam is Clinical Professor of Psychiatry and Global Health Sciences in the School of Medicine at UCSF. His research areas include evaluating the long-term health consequences of war on displaced communities and the psychological and psychiatric effects of armed conflict on children. Dr. Ghannam has developed community health clinics in the Middle East that focus on developing community-based treatment programs for families in crisis. He is also a consultant with the Center for Constitutional Rights and other international NGO's that work with torture survivors. Locally, he works to promote and enhance the health and wellness of refugee, displaced, and immigrant populations from the Middle East and North Africa, and has established a community-based Mental Health Treatment Program to support these communities. At UCSF, Dr. Ghannam develops culturally competency training programs for staff, students and faculty working with patients from the Middle East. He serves on the Chancellor's Council of Campus Climate, Culture and Inclusion. He is past president of the Arab Cultural and Community Center and the American-Arab Anti-Discrimination Committee in San Francisco.
Kevin Grumbach, MD
Chair, Family and Community Medicine, UCSF School of Medicine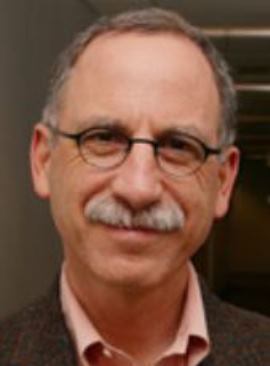 Dr. Grumbach is Professor and Chair of Family and Community Medicine at UCSF and Chief of Family and Community Medicine at San Francisco General Hospital. He is the Director of the UCSF Center for California Health Workforce Studies. His research on topics such as primary care physician supply and access to care, racial and ethnic diversity in the medical profession, and the impact of managed care on physicians have been published in major medical journals such as the New England Journal of Medicine and the Journal of the American Medical Association (JAMA) and cited widely in both health policy forums and the general media. He co-authored the book, "Understanding Health Policy: A Clinical Approach," published by Appleton-Lange. Portions of the book have been excerpted in serial form by the JAMA, and the book has become the best-selling textbook on health policy.
Dr. Grumbach also is co-chair of the Research Committee of the Bayview Hunters Point Health and Environmental Assessment Task Force, a community-research partnership, and is a founding member of the California Physicians' Alliance, the California chapter of Physicians for a National Health Program.
M. F. Chester Palesoo, MA
Leadership Development Consultant, API Consulting Network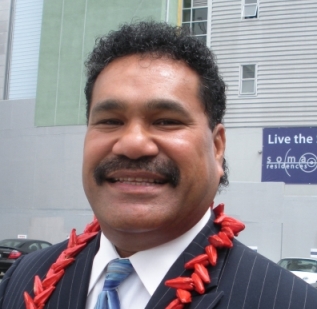 Mr. Palesoo was born and raised in American Samoa, a territory of the United States of America.  He has been in the human services field for over 25 years with a master's degree and certified human services counseling background skills. He began his career in human services as advocate and counselor with Job Train/OICW for 19 years, and currently with API Consulting Network.  He was an elected official on the Ravenswood City School District Board of Education for 12 years. An effective Pacific Islander leader, Mr. Palesoo was awarded the Unsung Hero Award for Pacific Islander leadership for two consecutive years and has received recognition by local, state, and federal government for outstanding community services. He completed his military service with honorable discharge by the U.S. Army, including honorable medals for successful military service. Affiliations and membership of the following: PICC Board of Directors, EPA Measure-C Advisory, APALI Fellows Advisory, California API Americans Public Affairs, California API Legislative Advisory Committee.
Howard L. Pinderhughes, PhD
Associate Professor, Department of Social and Behavioral Sciences, UCSF School of Nursing
Affiliated Faculty, UCSF Institute for Health and Aging  
As a faculty member in the Department of Social and Behavioral Science, Dr. Pinderhughes has conducted research and assisted in developing programs aimed at easing race relations among youth, and the intervention and prevention of adolescent violence.
Dr. Pinderhughes is currently developing a conceptual framework to address the production of racial, class and gender health inequity. His past research includes a study of racial attitudes among youth and racial violence in New York City; the subject of his book, Race in the Hood: Conflict and Violence Among Urban Youth (1997).
Naomi Wortis, MD
Clinical Professor, Department of Family & Community Medicine, UCSF School of Medicine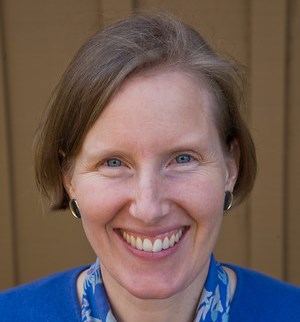 A doctor and a teacher, Naomi provides primary care for patients of all ages at the San Francisco General Hospital Family Health Center, and teaches medical students and residents about clinical care and the role they can play engaging with communities to promote health equity and social justice.
She was Co-founder of the CCE's two predecessors: the Department of Family and Community Medicine's Community Partnership Resource Center and UCSF's Office of University Community Partnerships. Naomi also develops service-learning curricula and mentors students and residents on community-engaged work, particularly in Bayview Hunters Point, the Mission, and Visitacion Valley. Most recently she has begun work with community and student partners on designing a new community engagement course that will be required for all UCSF medical students.
Prior to joining UCSF's faculty, she served as a primary care provider at the San Francisco Department of Public Health's Silver Avenue Family Health Center and its satellite, the Hawkins Clinic in Visitacion Valley. Before becoming a doctor, she was a public health Peace Corps Volunteer in Zaire (now the Democratic Republic of Congo), and she started a community health worker training program at Martha Eliot Health Center in Jamaica Plain, MA.
Naomi has always been passionate about health equity, social justice, and providing high quality primary care for diverse patients, but feels that is not enough. She believes health care professionals can have more impact if they incorporate community engagement and social advocacy into their work and wants to be part of training a healthcare workforce that will reflect the diverse communities we serve.
Past Council Members
Past CCE and CPRC Council Members actively contributed to and helped build today's CCE. 
CPRC at the School of Medicine served as a model for today's CCE. For more information about the CPRC, see Our History.
Past
Center for Community Engagement (CCE) Council Members
Tomás Aragón
Emylene Aspilla
Tavi Baker
Kavoos Ghane Bassiri
Michael Baxter
Lisa Berens
Patricia Caldera Munoz
Marco Chavarin
Myra Chow
Anni Chung
Gerri Collins-Bride
Shelby Decosta
Lariza Dugan-Cuadra
Daryel Dunston
Christine Gasparac
Ellen Goldstein
Luis Granados
Linda Gregory
Jay Harris
Gwen Henry
Troy Henry
Jennifer Herman
Karen Hill
Jim Hine
Kristin Hoeft
Eli Horn
Dixie Horning
Michael Huff
Artanesha Jackson
Richard Jimenez
Sharon Johnson
Lindsey Jones
Melissa Jones
Donald T. Kishi
Eric Scott Lewis
Eric Mar
Julia Martinez
Sudeep Motupalli Rao
Rani Mukherjee
John Nickens
Adrian Nunez
Lani Proctor Pettersen
Delia Reid
Lorie Rice
Nora I. Ríos Reddick
Lena Robinson
Yvette Robles
Ellie Rossiter
Christina Shea
Elizabeth Silva
Tse Ming Tam
Joaquin Torres
Kevin Truitt
Ana Valdez
Chris Waddling
Jane Weintraub
Sharon Youmans
Past
Community Partnership Resource Center (CPRC) Council Members
Lariza Dugan-Cuadra
Ellen Goldstein
Karen Goodson Pierce
Piper McGinley
Chester Palesoo – Current CCE Council Member
Ana Cecilia Pérez
Jim Queen
Mitchell Salazar
Concepcion J. Saucedo Martinez
Frederick L. Tatum
Michael Texada
Ms. Lynn Westry